Bullying – the Cause of the Columbine Massacre?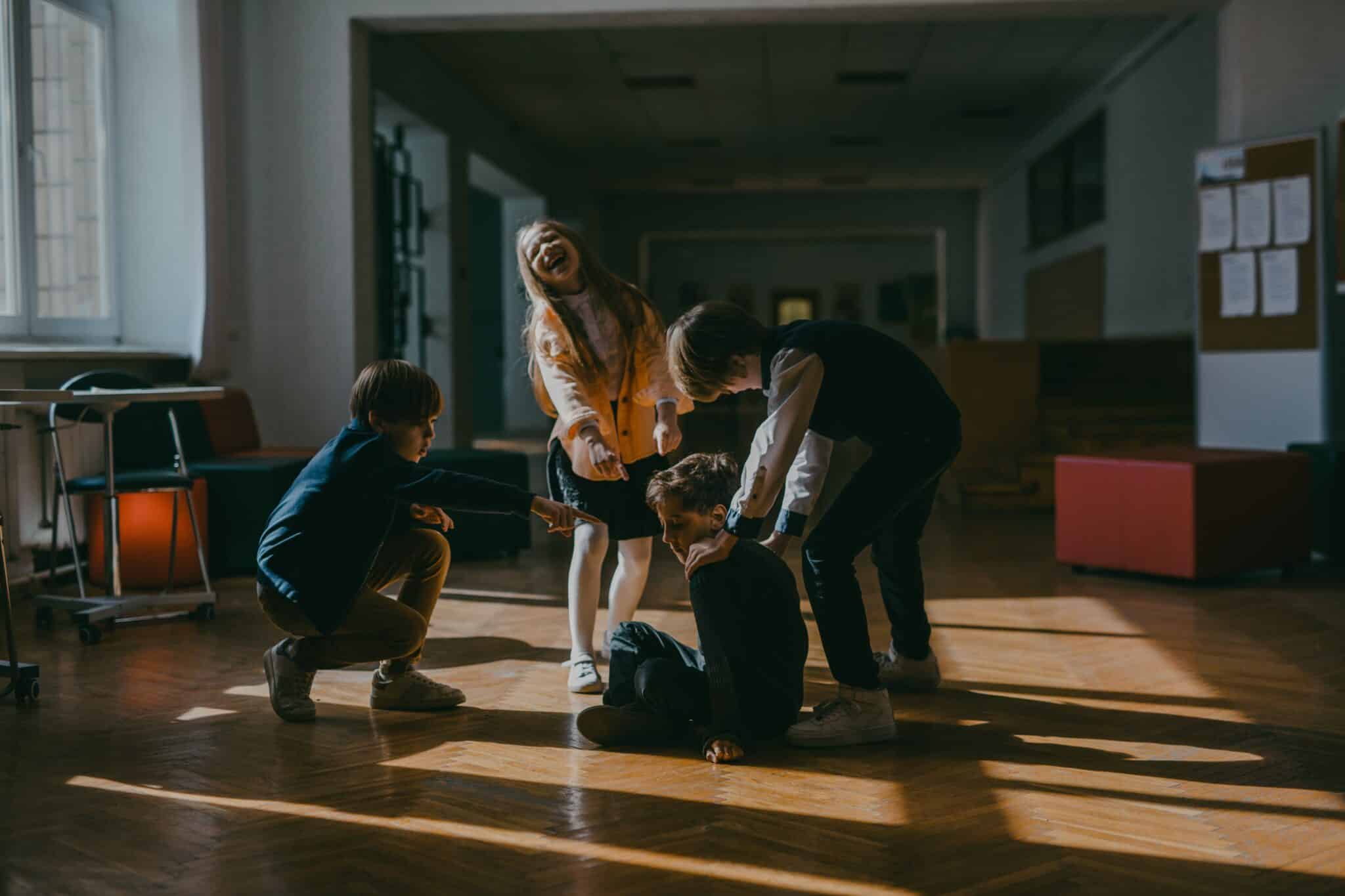 One of Eric Harris' last journal entries read: "I hate you people for leaving me out of so many fun things. And no don't … say, 'Well that's your fault,' because it isn't, you people had my phone number, and I asked and all, but no. No no no don't let the weird-looking Eric KID come along."
Dylan Klebold said on the Basement Tapes, "You've been giving us sh… for years. You're fu… gonna pay for all the sh…! We don't give a sh…. Because we're gonna die doing it." Both of them watched the violent game Doom.
Accounts from various parents and school staffers describe bullying at the school as "rampant." Nathan Vanderau, a friend of Klebold, and Alisa Owen, Harris's eighth-grade science partner, reported that Harris and Klebold were constantly picked on. Vanderau noted that a "cup of fecal matter" was thrown at them. "People surrounded them in the commons and squirted ketchup packets all over them, laughing at them, calling them faggots," Brooks Brown says. "That happened while teachers watched. They couldn't fight back. They wore the ketchup all day and went home covered with it." Harris was born with mild chest indent. This made him reluctant to take his shirt off in gym class, and other students would laugh at him.
"A lot of the tension in the school came from the class above us," Chad Laughlin states. "There were people fearful of walking by a table where you knew you didn't belong, stuff like that. Certain groups certainly got preferential treatment across the board. I caught the tail end of one really horrible incident, and I know Dylan told his mother that it was the worst day of his life." That incident, according to Laughlin, involved seniors pelting Klebold with "ketchup-covered tampons" in the commons.
Learn more at: